GeekStorage Updates - September 2012
September 24, 2012 at 3:51 PM
Hi Geeks!
It's been a busy month for us here at Geek Storage! I just wanted to take a moment to let you know what we've been doing and what to look forward to. :)
SSD VPS
Within the next week, we'll be releasing our new SSD-based Xen VPS. We already offer some blazing fast VPS, powered by 15K SAS drives, however these SSD VPS will be screeeaaaming fast!
The plans and pricing for the new SSD-based VPS will be slightly changed. Each SSD "chunk" will have 12 GB of HDD, instead of 10 GB, and will be at a slightly higher price point per chunk (due to the increase in hardware costs). They will still, however, be a tremendous value and be extremely fast!
Keep checkin in, we're looking to release this new VPS lineup within just a few days.
cPanel Conference 2012
We have been cPanel Partners for many years now and we're looking forward to this year's annual conference in October.
A couple of us are heading south to Houston, Texas on Oct. 9-10, 2012 for the 2012 cPanel Conference. If you are a resident of Houston and want to come to the cPanel Conference or just want to meet up with us for a beer, please let me know by firing off an e-mail to headgeeks[at]geekstorage.com!
Our new wall sign!
We recently hung our new wall sign at our headquarters in Norman, Oklahoma. It's shiny and I just wanted to show it off. :)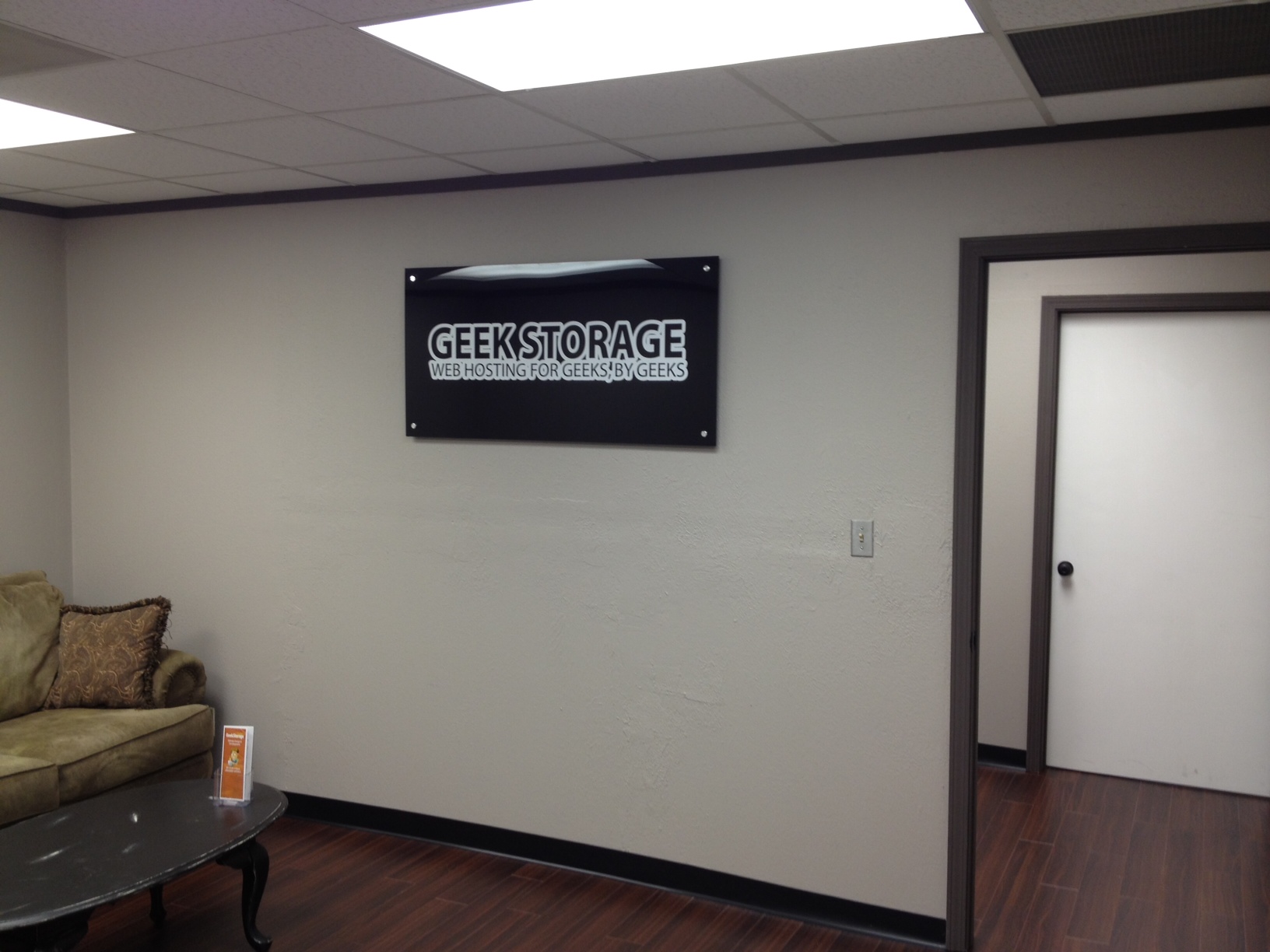 If you are ever in the Norman, Oklahoma area, stop by and see us!
Regards,
Jay