State of GeekStorage - April 2010
April 19, 2010 at 4:56 AM
Greetings Geeks!
It's been quite awhile since our last "State of GeekStorage" and I wanted to take the time to put into writing some of the amazing ideas and enhancements we have in the pipeline for our geeks.
We're healthy!
GeekStorage.com has continued to remain a private and profitable corporation, with no debt. Our sales over the last year have steadily increased, albeit a little slower due to the current economy, and we look forward to another great year of building and maintaining our awesome internet playground.
Ksplice and Softaculous - Two New Features

We have recently installed Ksplice on all of our shared, reseller and VPS servers. This is a great server administration utility that allows us to update our servers without rebooting, saving your website from further downtime.
We will soon be offering Ksplice on our managed dedicated server offerings as well.

We have recently started adding Softaculous to new shared and reseller servers. Softaculous is a script auto-installer, much like Fantastico, that offers you the ability to demo, rate, and one-click install over 130 scripts!
Click here for a complete list of scripts installed by Softaculous
Every shared and reseller server will soon be installed with Softaculous. Softaculous is also available on our VPS and managed dedicated servers, absolutely free of charge.
Additional Network Capacity - Chicago, IL Data Center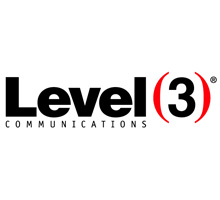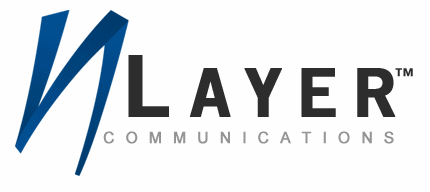 We have added additional network capacity with our Chicago, IL Data Center and are currently in the process of shipping new hardware there now. Over the last couple of months we didn't have a lot of availability for new shared, reseller, VPS and dedicated customers wanting to be with us in Chicago, IL. This additional capacity has fixed that problem.
"Cloud Hosting" - Powered by Citrix XenServer

Over the last several months we have been researching and planning an enhancement to our existing hardware and networking infrastructure to support what is commonly referred to as "cloud hosting" (see the Wikipedia "cloud hosting" article for more details). Whereas there is still a lot of debate as to what "cloud hosting" really is -- our implementation of the technology will not be as confusing or "clouded" (excuse the pun!).
We have invested tens of thousands of dollars adding and upgrading our hardware and network to support this new platform. Our implementation will eliminate single points of failure, add scalability, enhance reliability and so much more -- the best part is: we'll keep it affordable. We've always tried to build the best internet playground for the most affordable pricing. I can tell you this, we will  bring you an affordable cloud hosting platform that only large corporations have been able to take advantage of for years.
We do plan on migrating our existing shared and reseller customers to this platform. High-availability hosting (running two "instances" of your website on two separate servers) is on the table and will be an offering, just not initially.
We will have more information on this exciting subject soon!
Coming Soon! New Geekmunity Portal

We have been hard at work on a new customer front-end over the last couple of months. We do not have a date, set in stone, that we will launch our new portal, however, it will be soon(TM). The new portal will be powered, on the backend, by Ubersmith.
This new portal is amazing and will offer you the ability to easily manage your online account(s) with us.
Some of the key features include:
Account Details Management (your details, add additional users, etc.)
Billing Management (credit cards, PayPal, invoice history, account credits, etc.)
Service Management (a listing of your services, ability to upgrade/downgrade, cancel, order additional services, etc.)
Device Monitoring (allows you to setup a device monitor for your VPS or dedicated server)
Domain Management (fully integrated into the portal)
Support Resources (knowledgebase, online videos, support tickets, etc.)
Reseller Portal (a special portal for our resellers)
A quick sneak peek:


In Conclusion
I just want to thank you for being a geek, or at least thinking about becoming a geek, and hope that you are ready for some of the amazing additions and enhancements we have in the works!
Have any comments or suggestions? Please feel free to let us know!
Regards,
Jay & Matt, Head Geeks
P.S. Don't forget, we're on Twitter! @GeekStorage